The FSO's Education Initiative
The FSO is an indispensable community leader, partner, advocate, and resource for propelling academic achievement of students in the greater Fredericksburg region.
Studies consistently demonstrate that student participation in the arts is linked to academic achievement. Arts education helps to close the achievement gap for low-income students, and even a single field trip to an arts organization strengthens critical thinking skills. Nationwide, high arts involvement also directly correlates with decreased disciplinary actions and incidence of truancy, increased passing rates and pursuit of higher education. 
The FSO's Instrument Petting Zoo is connected with FSO concerts. Principal musicians are stationed in the lobby and demonstrate instruments to children. Kids also get a chance to try them out! To expand the impact of the event in May 2023, Maestro Bartram invited kids to the stage to sit with the FSO as they performed Disney's Aladdin!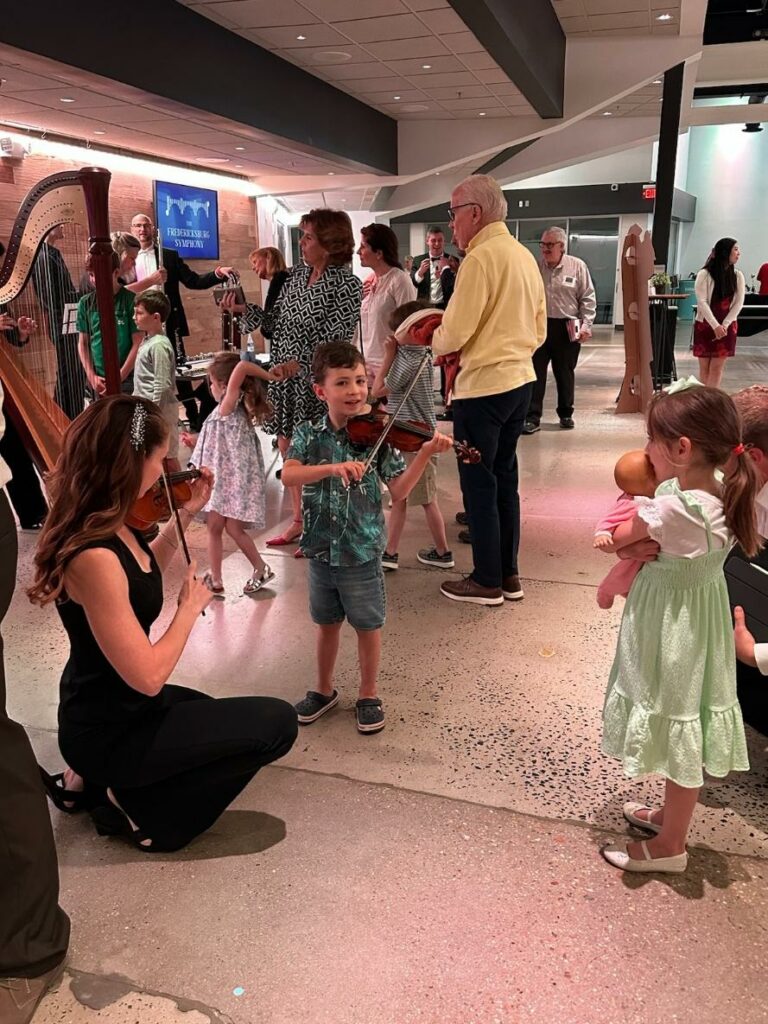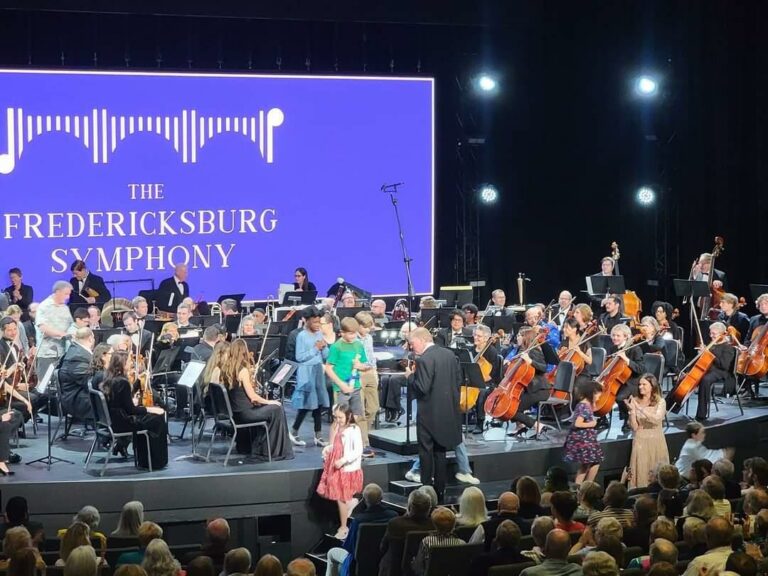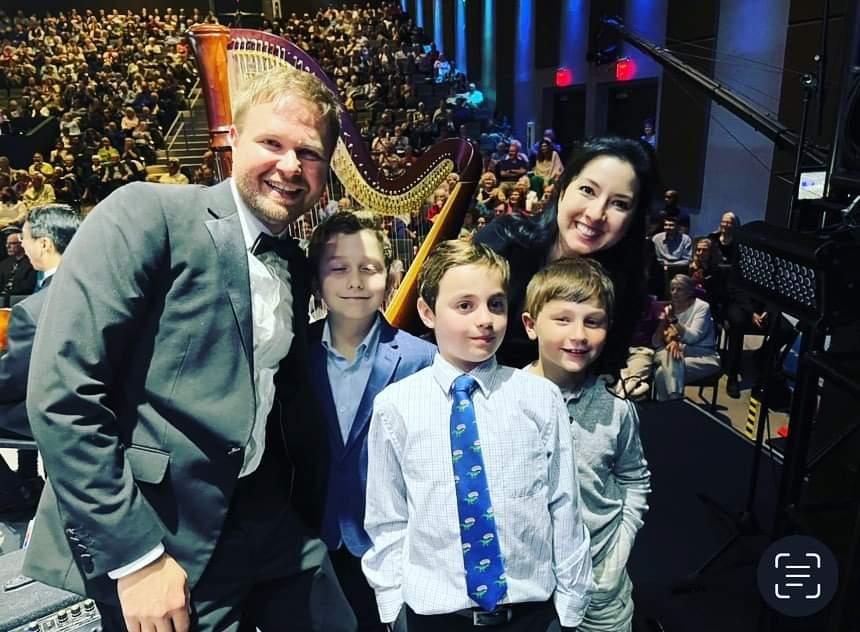 Thanks to the generosity of donors, the FSO has provided blocks of free student tickets to our concerts. To date, hundreds of children (and parents) have enjoyed the magic of FSO symphony concerts. 
As a demonstration of its commitment to education, all FSO guest artists are asked to work with area schools. Last year, renowned composer Brian Balmages provided clinics to both area middle school and high school students. Children performed works by Balmages and received insight into the composer's creations. A once-in-a-lifetime experience! In 2023, our Broadway legends trio will be working with HS theater and choir students. 
As part of a generous grant by the Rappahannock Rotary, FSO musicians come into city schools and provide small group instruction on their instrument. As few of these students take private lessons, this is a unique opportunity to gain traction on their instrument by learning from master performers.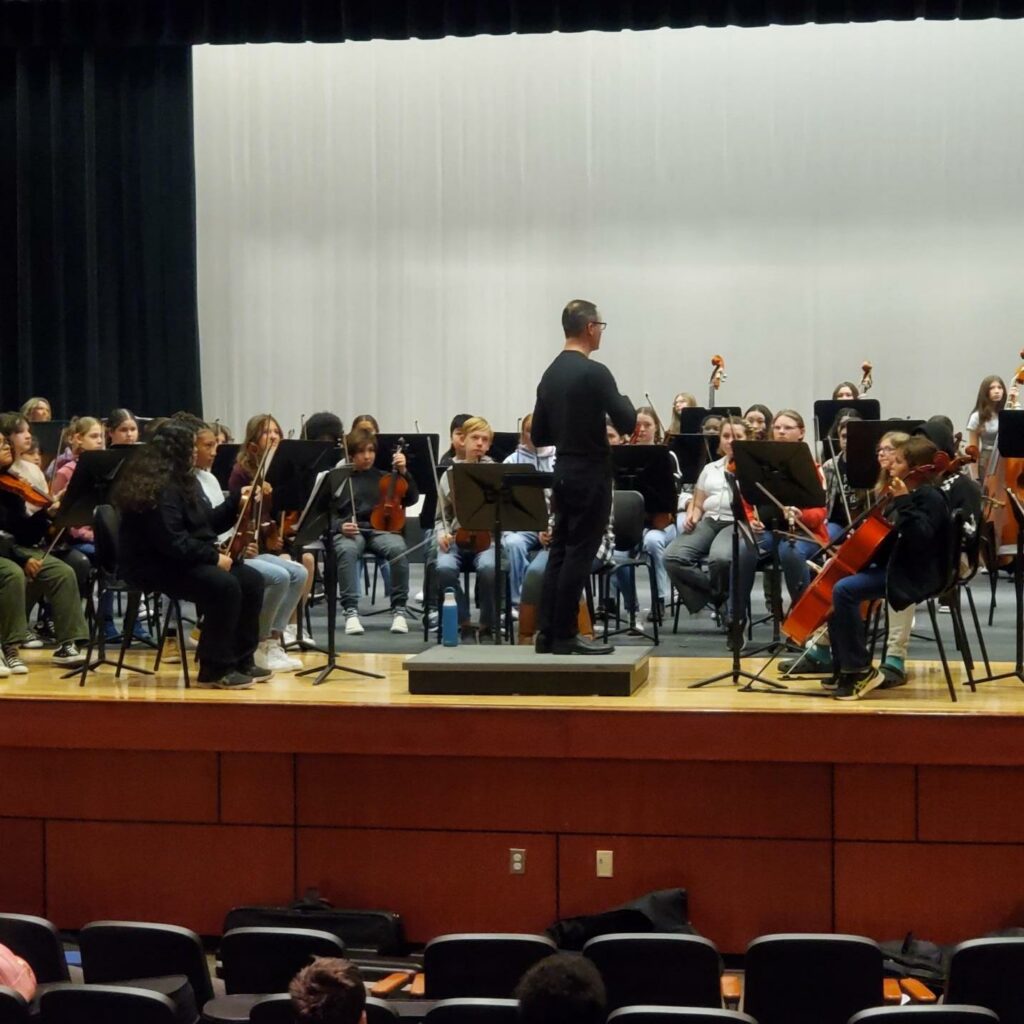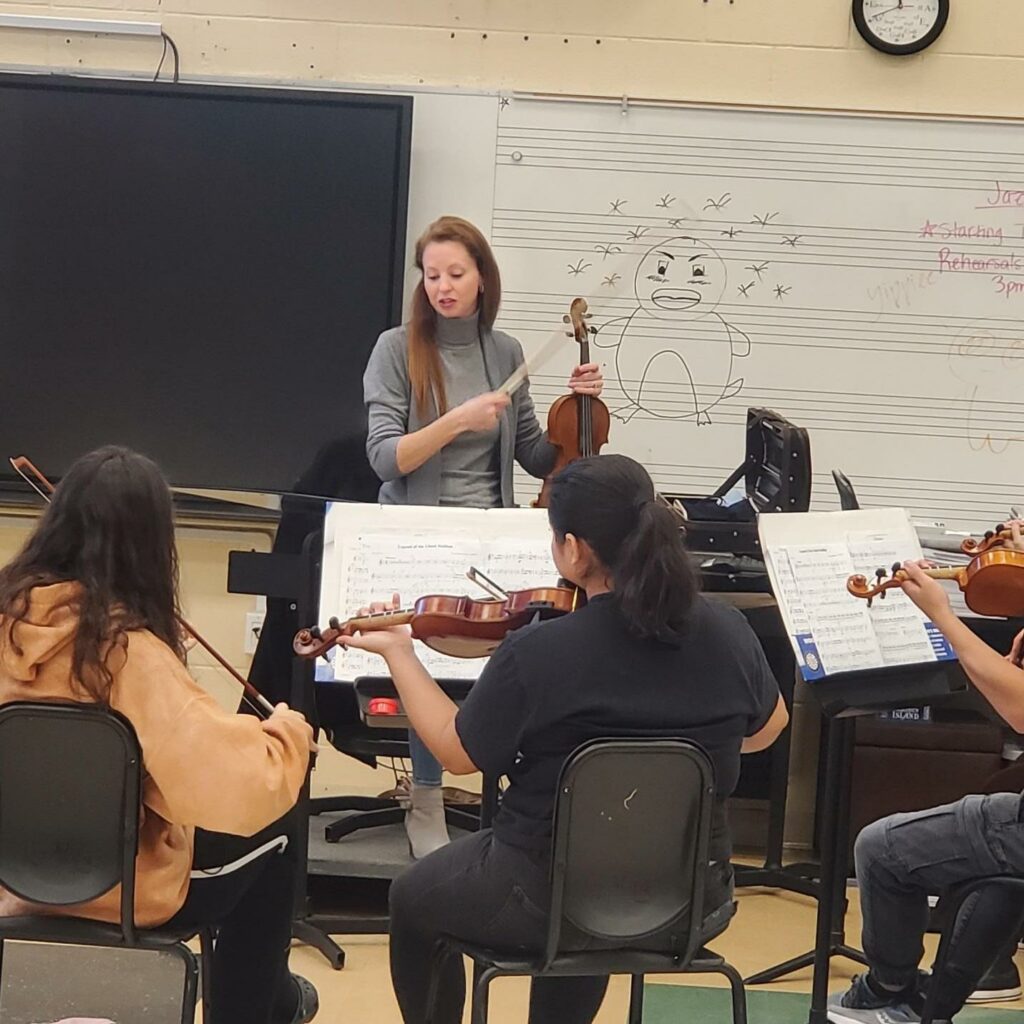 Pre-Concert School Performances
This year the FSO will feature school groups performing in the lobby from 6:45-7:15. Groups would vary each concert, and these groups would receive mention in the printed program.
The FSO is proud to initiate a student intern program, bringing a few highly-qualified high school students to sit in with the FSO in rehearsals and a concert. Students will audition for this honor and receive the unique experience of performing in a professional orchestra.  
Timmy Johnson – Clarinet
Timmy is a home-schooled Junior who has performed in All-Virginia groups.
Alexander Romanov – Violin
Alexander is a senior at Courtland HS, and he has performed in All-Regional and All-State groups.