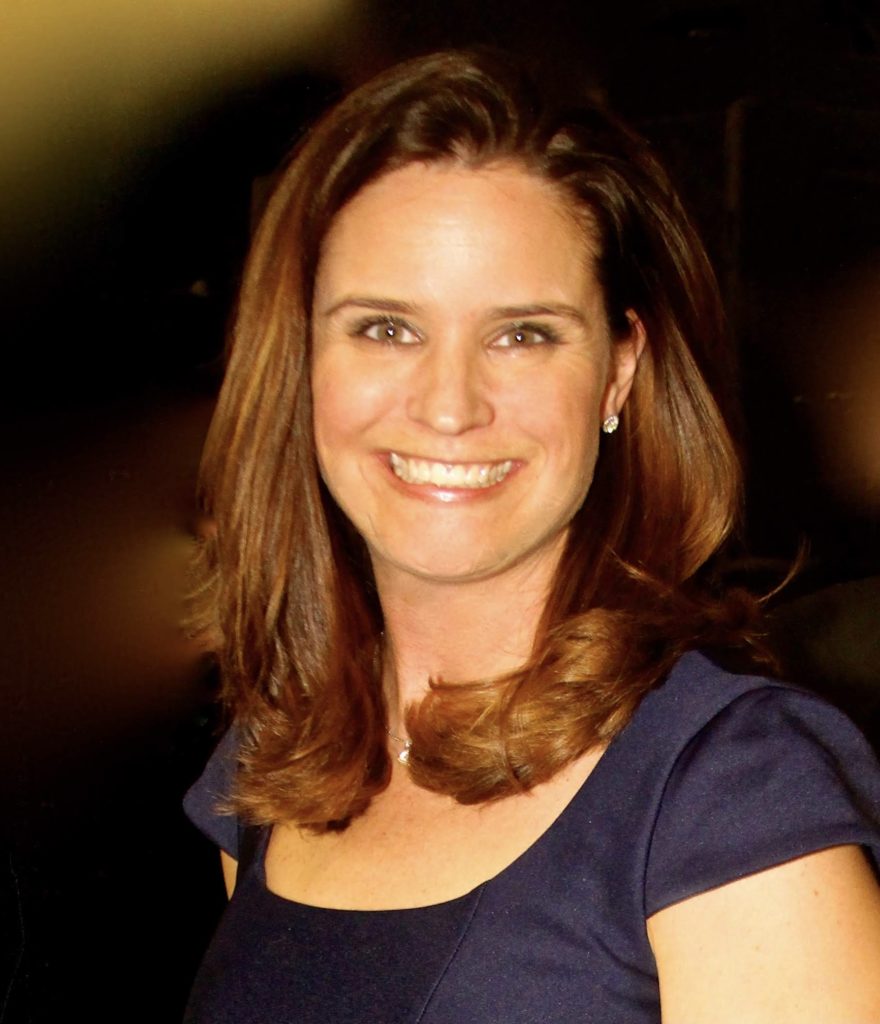 Audra Bielke, Executive Director
Audra Bielke is excited to be part of the Fredericksburg Symphony Orchestra's third season. Prior to joining the FSO as Executive Director in 2021, Audra was the Executive Director and Operations Manager of the University of Mary Washington Philharmonic Orchestra.
A native of Wayzata, Minnesota, Audra has resided in the Fredericksburg area for over 18 years. She holds a B.A. in International Relations and East Asian Studies from Bucknell University and an M.A. in International Economics and China Studies from the The Paul H. Nitze School of Advanced International Studies at Johns Hopkins University.
Audra takes great pride in the FSO and enjoys working to enrich the culture landscape of the greater Frederickburg region. She loves working on community engagement initiatives that help people experience music in a way that is meaningful to their own lives. Her favorite part of serving as the FSO's Executive Director is building relationships with the Symphony Supporters and seeing the joy and educational opportunities that this symphony brings to the greater-Fredericksburg community.
Audra lives in southern Fauquier with her 11-year-old daughter. She is an avid equestrian, animal lover, and proud Corgi-owner. She looks forward to helping showcase outstanding classical music in the years to come.
Nora McIntire, Operations Manager
A versatile percussionist, Nora has performed with many orchestras and ensembles in central and northern Virginia including The Rappahannock Pops Orchestra, The Virginia Cello Ensemble, the Old Bridge Chamber Orchestra, the Mid-Atlantic Wind Symphony, and the Richmond Philharmonic Orchestra.  She spent 10 years with the University of Mary Washington Philharmonic Orchestra as both a student and an alumni, most recently as the Principal Percussionist (The Charles and Mary Wynn McDaniel Chair).  During her time with the UMW Philharmonic, Nora has had the honor to share the stage with several world-class artists such as Itzhak Perlman, Joshua Bell, Nadja Salerno-Sonnenberg, Arturo Sandoval, Jose Carreras, Tony Bennett, Paul Anka, Kristin Chenoweth, Renee Fleming, Michael Feinstein, Henry Winkler, LeVar Burton, and Rick Steves.
Born and raised in the Fredericksburg area, Nora holds a Bachelor's degree in Music from Mary Washington College and pursued her graduate studies in Music Theory and Percussion Performance at the Benjamin T Rome School of Music of The Catholic University of America.  She is excited about her role as Operations Manager of the FSO and looks forward to making music with its talented musicians.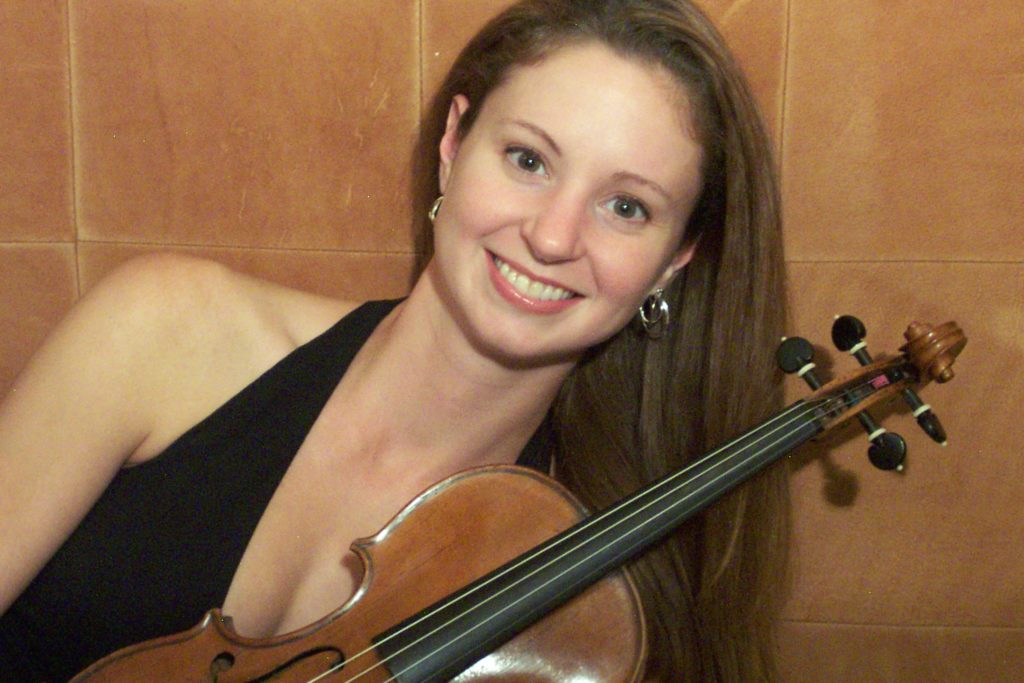 Robyn Bauer, Concertmaster
Robyn Bauer grew up in King George, Virginia, and studied violin beginning at age 6. She holds a Bachelor of Music degree from James Madison University, and has taught violin lessons, Elementary music, and worked at a local radio station. She has performed with many local groups, including the UMW Philharmonic (concertmaster 5 yrs), Rappahannock Pops Orchestra, St. Paul's Masterworks Chorus, Fredericksburg Community Chorus, Stafford Regional Choral Society, and the Fredericksburg Chamber Chorale. She is honored to serve as concertmaster of the Fredericksburg Symphony. She also dabbles in tango and gypsy jazz with Whiskey Django Foxtrot and Nuage Rhythm, and performs often as a freelance musician throughout the Fredericksburg area. She is the founder/director of Harmony Kids, a music and movement program for babies and toddlers ages 0-5.  Robyn lives in Spotsylvania with her husband and three children.
2023-24 FSO Board of Directors
The Board of Directors of the Fredericksburg Symphony Orchestra maintains and creates interest in and support for the FSO and attracts funds that will allow the Orchestra and its affiliated activities to grow and be successful.
The Board of Directors of the FSO serves as an elected, governing body of individuals who work on behalf of the Supporters of the FSO to monitor the financial activities, generate interest in the FSO and its activities, and assist with concerts and related symphony events.
The Board needs your help! Contact us if You are interested in serving as a volunteer on one of our board committees: Development, Education & Outreach, or PR.